Discover more from The Uplifters
Quick doses of inspiration, proven mindset-shifting techniques, research, and stories, for Uplifters.
Happy International Day of the Girl!
Back in 2020, the youngest Uplifters in our household and I traveled to Wall Street to stand alongside "A Fearless Girl" as she faced the power of The NY Stock Exchange.
Since then, those girls, you Uplifters, and I have done lots of things that scare us, taken on goals that once felt out of reach, and learned how to support one another better to keep growing.
We are going to keep shouting from the rooftops about those stories, because every time one of us stands up in the face of power, charts new territories, or lives more boldly, it makes it easier for the next girl to rise higher.
2023 was a very big year for women as Barbie, Taylor Swift, and Beyoncé had a massive impact on the economy and on our attention. But, today, as we celebrate International Day of The Girl here are some of the girls we are talking about in our house:
Yusra Mardini: a 24-year-old Syrian swimmer who risked her life to save 18 people on a dinghy crossing the Aegean Sea as she fled her home in Syria. She eventually made it to Germany with her sister Sara where she competed in the 2016 Olympics as a part of the first-ever refugee team. The Netflix movie "The Swimmers" documents her journey and a documentary co-written by Yusra is being released soon. My daughter had the honor to sing in the film as part of her chorus and was taught Syrian songs by Yusra.

Dasia Taylor who was a 17-year-old student at Iowa City West High School in Iowa City, Iowa, when she invented a suture thread that changes color, letting patients and doctors know when a surgical wound becomes infected. Her discovery of this cost-effective solution is primed to enable better medical care for those with the fewest resources.

Krystyna Paszko, a Polish high school student who launched a fake online shop to offer a lifeline to domestic violence victims.
Let's keep sharing our stories and rising higher together. The next Uplifters are watching.
---
Next Up on The Uplifters
This Friday you'll meet Sarah Dusek who runs Enygma Ventures, a venture capital fund investing in female entrepreneurs in Africa. I've already listened to this episode 5 times. Sarah is so wise and radically honest, and it gives me so much hope knowing that she's out there supporting the future of innovation in such a heart-centered way.
---
Thank You for Lifting Us!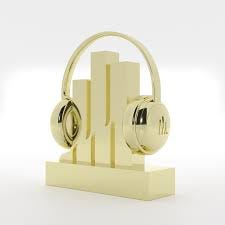 Thank you to every one of you who voted for us for The Signal Awards! You, once again, demonstrated the power of a community of Uplifters. We took the top award for Most Inspiring Podcast in the official judging by a panel of experts, joining the likes of Oprah Winfrey, Michelle Obama, Julia Louis-Dreyfus, and Snoop Dogg! This recognition belongs to all of us. Thank you, Uplifters, for sharing your stories, supporting this work, and the daily work you do to lift others up.
With so much love and excitement,
Aransas
The Uplifters is a reader-supported publication. To receive new posts and support this work, consider becoming a free or paid subscriber.