Discover more from The Uplifters
Quick doses of inspiration, proven mindset-shifting techniques, research, and stories, for Uplifters.
Most of us won't get it all from one person 😱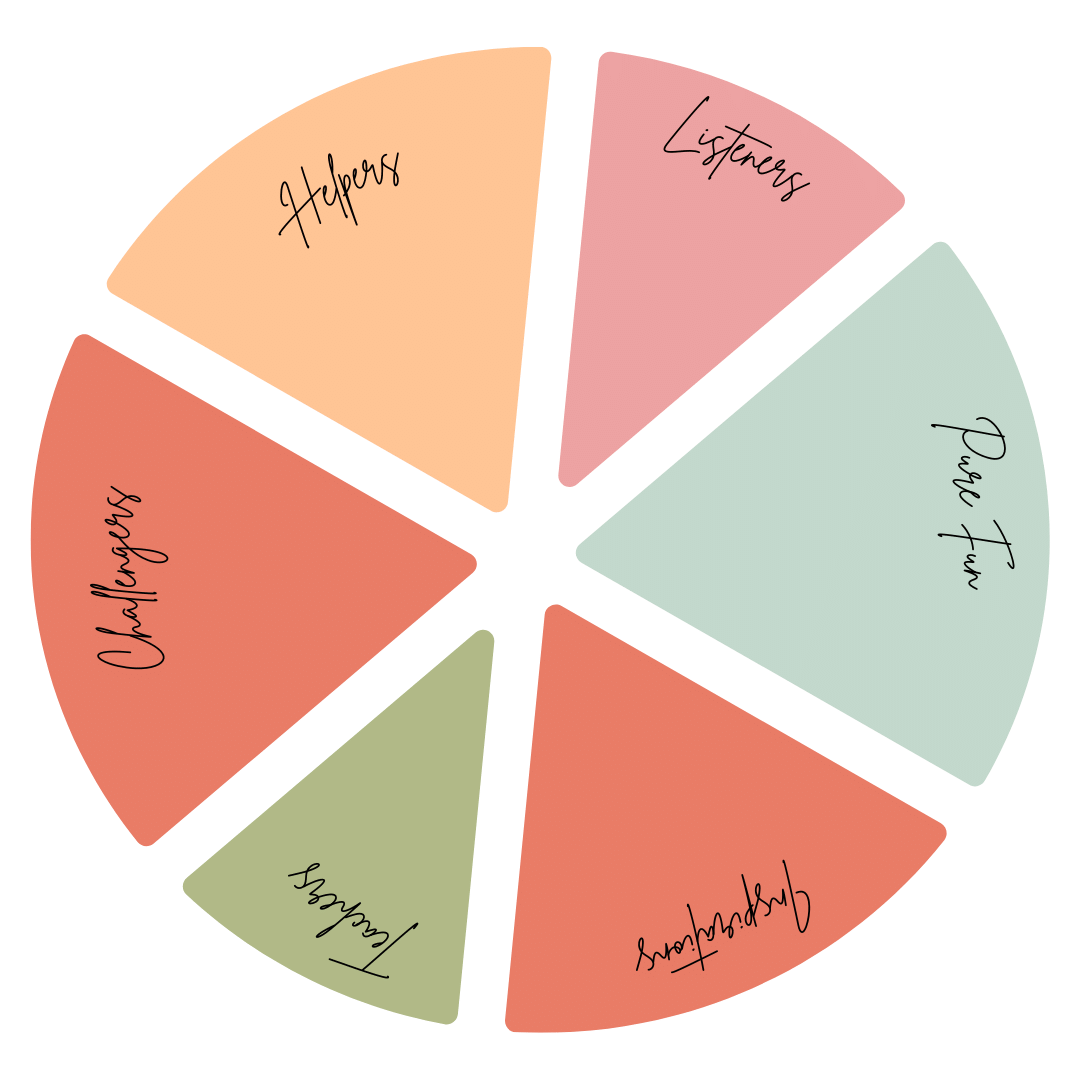 Happy Fearless Friday, Friends!
Am I the only one who loves a good old pie chart? It's something about the way they help us see how individual pieces make up a whole. And just like the chocolate bourbon pecan pie I'm going to bake for my wedding anniversary this weekend, they show us how much better individual flavors can become when they get stirred together.
One of the surprising things I've found in my coaching practice, working with women at transitional moments in their life journeys, is how many of us crave more connection and depth in our social circles. We have relationships we've inherited or acquired through our lives, work, and family, but so often there are big sweet slices left empty and longing.

The Daily Practice Survey seems to validate this. People who regularly spend time with folks who inspire, energize and activate them also report higher overall life satisfaction. But, making friends as adults can be really difficult. I've found it helps to get clear on what we genuinely want from people in our lives, and that's why I sometimes help my clients bake their own sweet people pie. (Ok, it sounds a little like a creepy Sweeney Todd technique when I say it this way, but bear with me.)
Today's project: Make a People Pie.
Think about your unique social needs. What are they? Maybe you need people who make you laugh, think, stretch and challenge you, listen to you, etc.

Consider how frequently and intensely you need bites of these to live a happy life. Lots of laughter-inducers? Fewer challengers? Vice versa? It's your pie, so there are no right answers. You get to decide when you turn the heat up on this oven.

Assume you aren't going to find all of these qualities in any one person, and that you'll need to assemble a People Pie to meet all of these important needs. Now, think about who meets these needs and how much time you're spending with them. Notice where slices are missing from your pie. Where might you find folks in your existing network, or how might you connect with new people, to fill in? (The article above gives some great tips for accomplishing this.)
If you're looking for a community of people who are actively engaged in the work of deep connection, purpose-building, and impact-making, come visit us at LiveUp Daily, where I have the privilege of coaching and guiding extraordinary folks on their journeys.
Aransas
---
If you enjoy these Fearless Friday updates, please share them with your people. They can sign up here. Want to find or share past Fearless Fridays? Check out my blog. To learn more about LiveUp and what our community is doing click here, or just respond to this message.
---