Discover more from The Uplifters
Quick doses of inspiration, proven mindset-shifting techniques, research, and stories, for Uplifters.
Small. Simple. Over and over.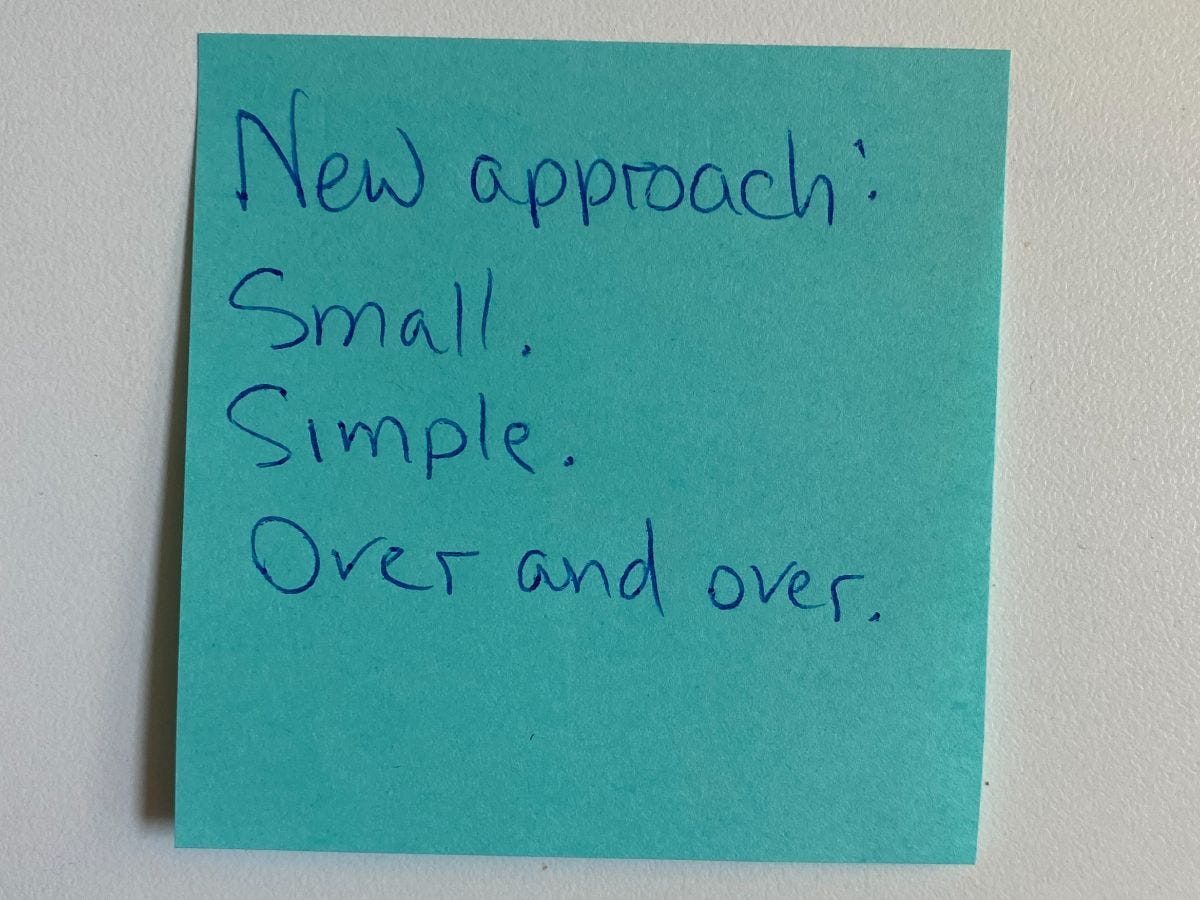 Happy Fearless Friday, Friends!

We have have gotten really good at bravely beginning the big/hard thing we've wanted to get done forever, full force attacking it for a hot minute, then later looking back and wondering why we never got where we were going and blaming it on ourselves and feeling a twinge of guilt and finally working up enough nerve to start again and then promptly stopping again. We've repeated this cycle over and over and have gotten better and better at not getting the thing done. 

Behavioral scientists have analyzed these patterns and found that big changes really happen in the things we do every day. To create transformation we can start small with easy little experiments and turn them into expandable, sustainable habits by repeating them over and over again, day after day, week after week.

So, what's that big/hard thing you've been putting off? What's the tiniest/easiest thing you could do every day to move you toward it? BTW, it's pretty much guaranteed that there will be some moment in answering these questions that we will say to ourselves, "Wait! That little thing is not enough. What's the point?" Please ignore that voice! The little thing isn't enough if you just do it once or twice, but I promise if you do it over and over something will happen. And maybe it'll be something big!
Here's to fearlessly showing up for the things we care about most,
Aransas
---

If you have kids in your life that would benefit from some calming mindfulness techniques (and couldn't we all) please check out my podcasts and e-books for kids ages 3 to 8 on the Encantos App. Thanks to a generous donor, the entire app is free!
---

If you enjoy these Fearless Friday updates, please share them with your people. They can sign up here. Want to find or share past Fearless Fridays? Check out my blog. Want to learn more about LiveUp and what our community is doing? Click here, or just respond to this message.