Discover more from The Uplifters
Quick doses of inspiration, proven mindset-shifting techniques, research, and stories, for Uplifters.
Protect Your Peace ✌️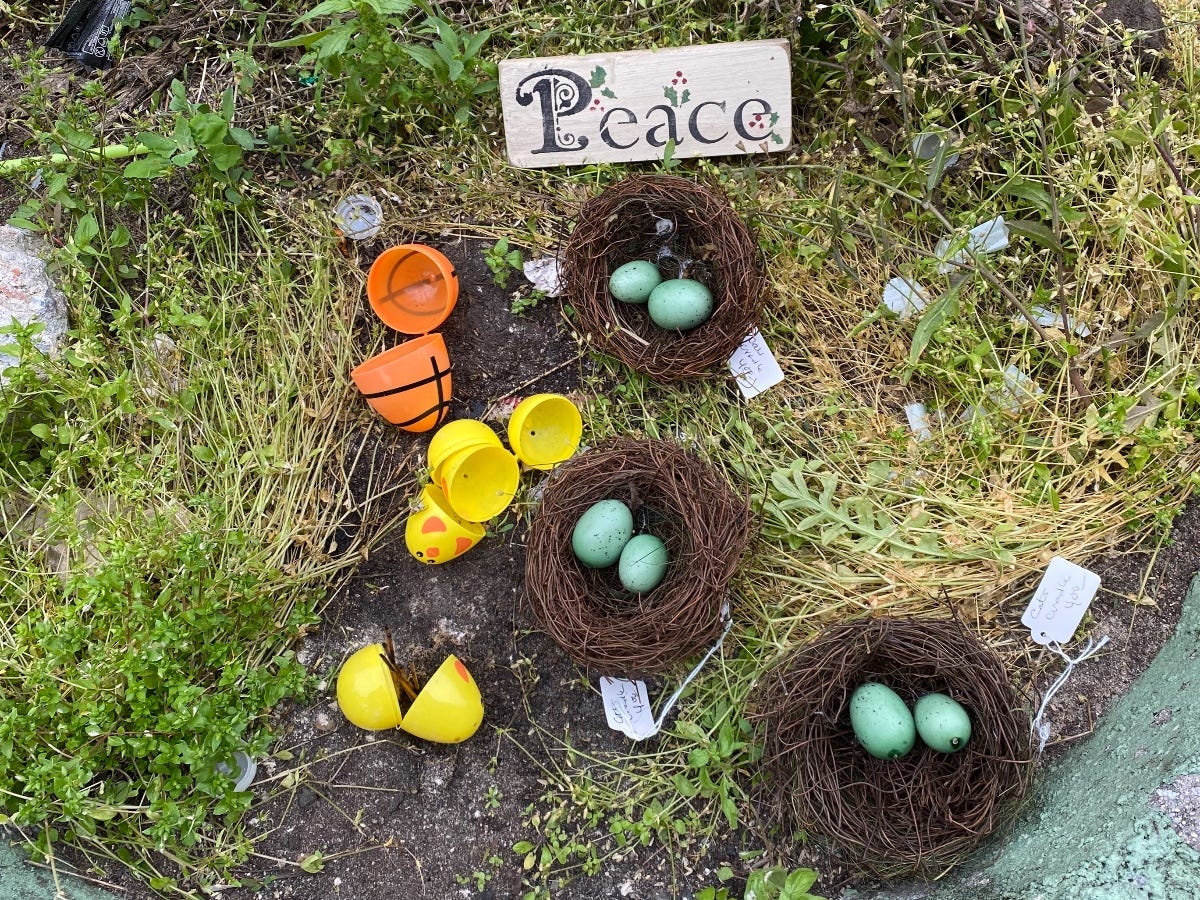 Saw this assortment on a recent run and it made me wonder if I was seeing trash or art...
Happy Fearless Friday, Friends!

Feeling cracked open because you so badly want your…

Baby birds to do their homework without a million nudges
Roommates to do their nasty old dishes
BFF to make the choice you know is best for her
Doctor to respond to your calls
Boss to stand up for you
Partner to listen 

Here's a friendly reminder from a pile of randomness I passed on the sidewalk recently that it's your job to protect your peace. Full stop. If expectations of others are getting in the way of that, maybe it's time to let them go and replace them with some honest and direct communication, with yourself and others. 

Easier said than done, I know, but the good news is that the only person you need to get started is you. Ask yourself what you need. Then, go out into the world and ask some direct questions. (A cryptic jumble like the one pictured here, may not be the clarity you need.)

Whatever you decide to do, know that your peace is your job and that your needs are just as valid and valuable as anyone else's. 
Here's to protecting our peace,
Aransas
---

If you have kids in your life that would benefit from some calming mindfulness techniques (and couldn't we all) please check out my podcasts and e-books for kids ages 3 to 8 on the Encantos App. Thanks to a generous donor, the entire app is free!
---

If you enjoy these Fearless Friday updates, please share them with your people. They can sign up here. Want to learn more about LiveUp and what our community is doing? Click here, or just respond to this message.