Discover more from The Uplifters
Quick doses of inspiration, proven mindset-shifting techniques, research, and stories, for Uplifters.
Update: Things are not going as planned.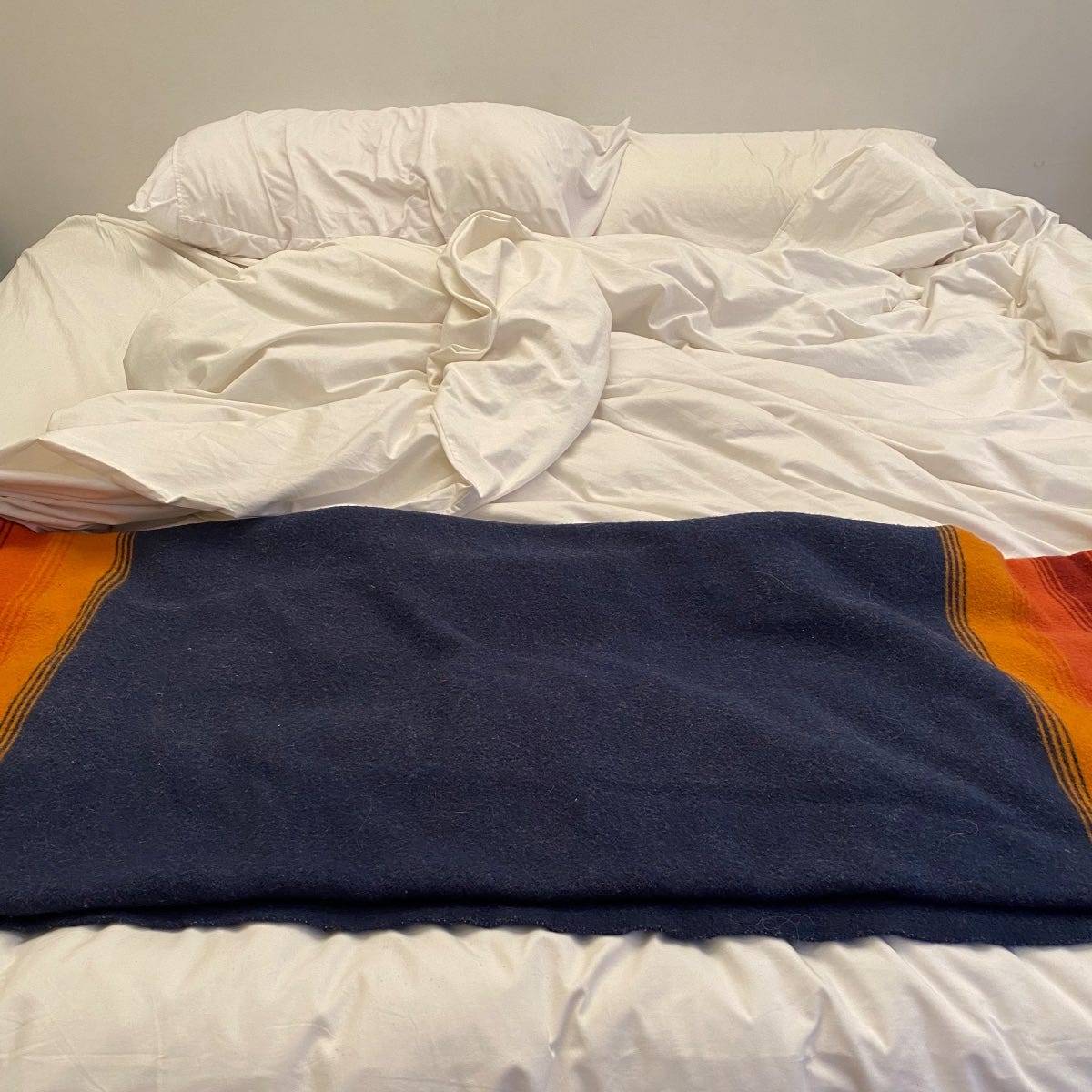 Happy Fearless Friday, Friends!
I shared a while ago that I was taking on new work responsibilities and that I would measure my success by how calm and satisfied I felt at the end of each day. 🎯
It's not going according to plan. When I defined that target, I conveniently forgot that the big change wouldn't happen in isolation. In fact, that big shift happened in the midst of a couple other huge shifts, and each of those major moves rippled out to 100 other micro-changes. 
Two weeks later (feels like two years), I'm kind of a mess. This picture of my bed is a fair representation of every part of my life that is usually in order. My calendar is overflowing with commitments, my house is a wreck, my eating is sloppy, I haven't done my morning reflection pages even once this week, I don't feel like I'm my best in any part of my life and I'm so tired at the end of each day that I have to really focus on not being a grump or rushing through the sweetest moments of my day.
So, here's my new, adjusted plan:
     ☑Lower my expectations (who says the bed has to be tidy all the time?)
     ☑Simplify
     ☑Ask for help
     ☑Order takeout
     ☑Be super honest with myself and others about how things are going
     ☑Be patient and take the time to learn  
The last one has been the most important, because as tempting as it can be to look at what's not working and rashly declare it broken or unfixable, now is the time to collect data points and get clear on what's working,  what isn't, and what's just topsy turvy because I'm in a foreign land where I don't yet know my way around. Things will get easier with practice and familiarity. Things will change. I'll start doing some things, and stop others. But, I don't need to know what any of those are yet. I'm not ready for decisions. I'm just ready for learning, a little grace and patience, and a messy bed to crawl into at the end of the day.
PS Just shared this update with my daughter who responded, "Wait, does this mean that we don't have to make our beds?" (That's not what it means.)
Aransas
---

If you have kids in your life that would benefit from some calming mindfulness techniques (and couldn't we all) please check out my podcasts and e-books for kids ages 3 to 8 on the Encantos App. Thanks to a generous donor, the entire app is free!
---

If you enjoy these Fearless Friday updates, please share them with your people. They can sign up here. Want to learn more about LiveUp and what our community is doing? Click here, or just respond to this message.