Discover more from The Uplifters
Quick doses of inspiration, proven mindset-shifting techniques, research, and stories, for Uplifters.
Just because you can, doesn't mean you should 💡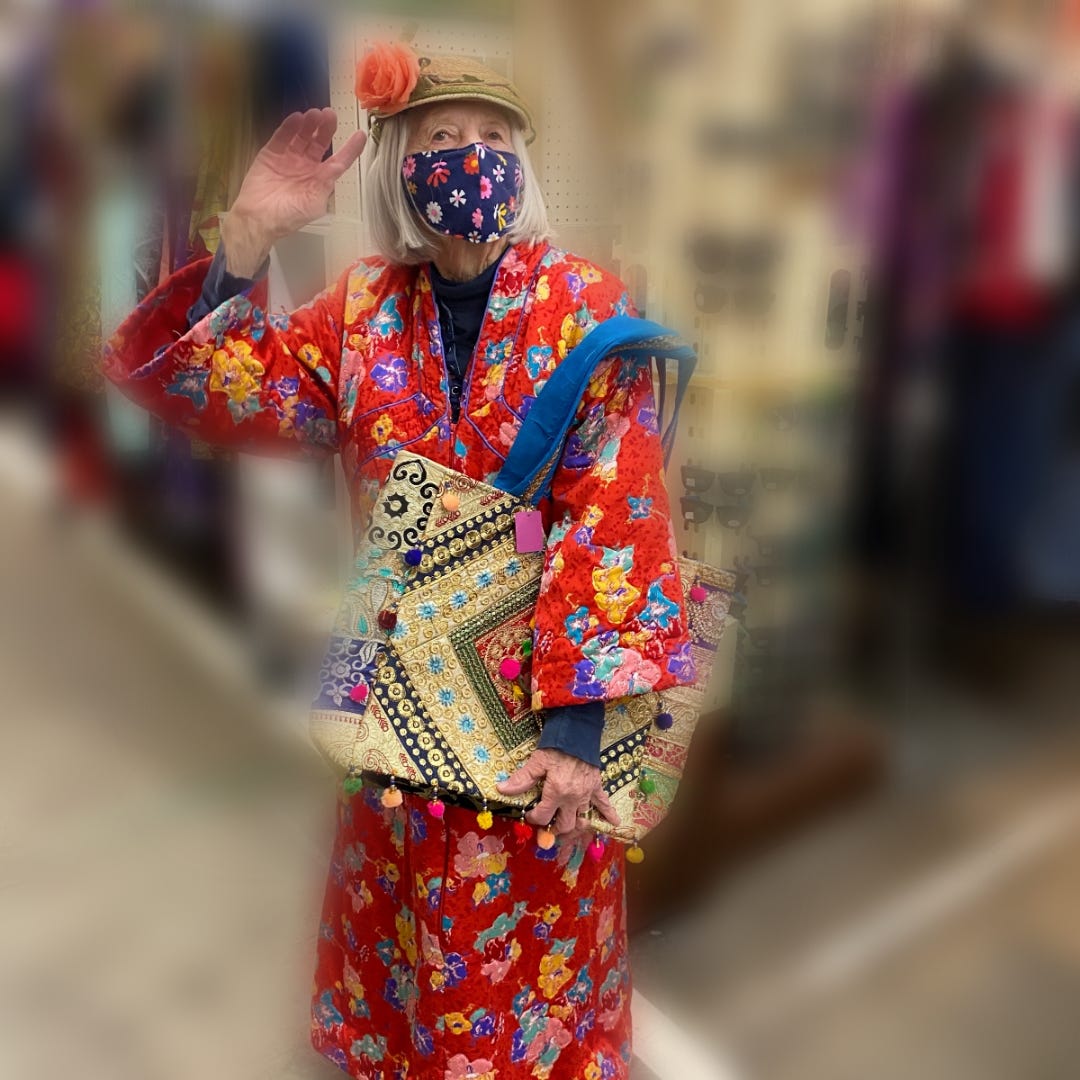 Happy Fearless Friday, Friends!
I was recently invited to take on some new work. I'm really excited for it, but also uncertain how it will fit into my life. I like my life and I love that it allows the flexibility for fun and silly impromptu moments with my people - like taking Grandma to the thrift store to play dress up. 💃🏼  
I worried that this new gig would leave me overwhelmed and overcommitted. And I remember how crummy it felt to live that way. I can handle being crazy. I'm a master at "making do"! For years, I judged my success by how many balls I could keep in the air, rather than how I was actually doing.
But, what if instead, we just got clear on what we need, what makes us feel good, and then told people that those were our boundaries? So, that's what I did. 
I said yes to the work with lots of genuine gratitude for the awesome opportunity - AND I also let the team know that alongside traditional success metrics (eg: Is my role having impact for their business?) I'd be measuring success in terms of impact to my personal life (eg: Do I feel healthy and happy? Am I who I want to be?). I let them know that if I'm an exhausted grump with my kids every night because I've tried to squeeze too many hours into a day I'd know it was time to reassess our arrangement. I shared what I needed. I felt respected and understood. Now I get to do the work with integrity and lots of energy- without all the exhausting effort of trying to hide the mess- and I have confirmation that I'll be working with people who genuinely support well-being (which is pretty awesome in its own right.)  
I suspect there are lots of us who are tough and strong- who can handle whatever is thrown at us, but maybe it's time to ask ourselves if that's actually working for us. If not, maybe this is the moment to bravely tell the other people involved what we need. Chances are, whatever happens, we can handle it. 
Here's to saying no, or "yes" in the ways that work for us.
Aransas

PS If you have kids in your life that would benefit from some calming mindfulness techniques (and couldn't we all) please check out my podcasts and e-books for kids ages 3 to 8 on the Encantos App. Thanks to a generous donor, the entire app is free!

PPS If you enjoy these Fearless Friday updates, please share them with your people. They can sign up here. Want to learn more about LiveUp and what our community is doing? Click here, or just respond to this message.