Discover more from The Uplifters
Quick doses of inspiration, proven mindset-shifting techniques, research, and stories, for Uplifters.
I may never touch my toes...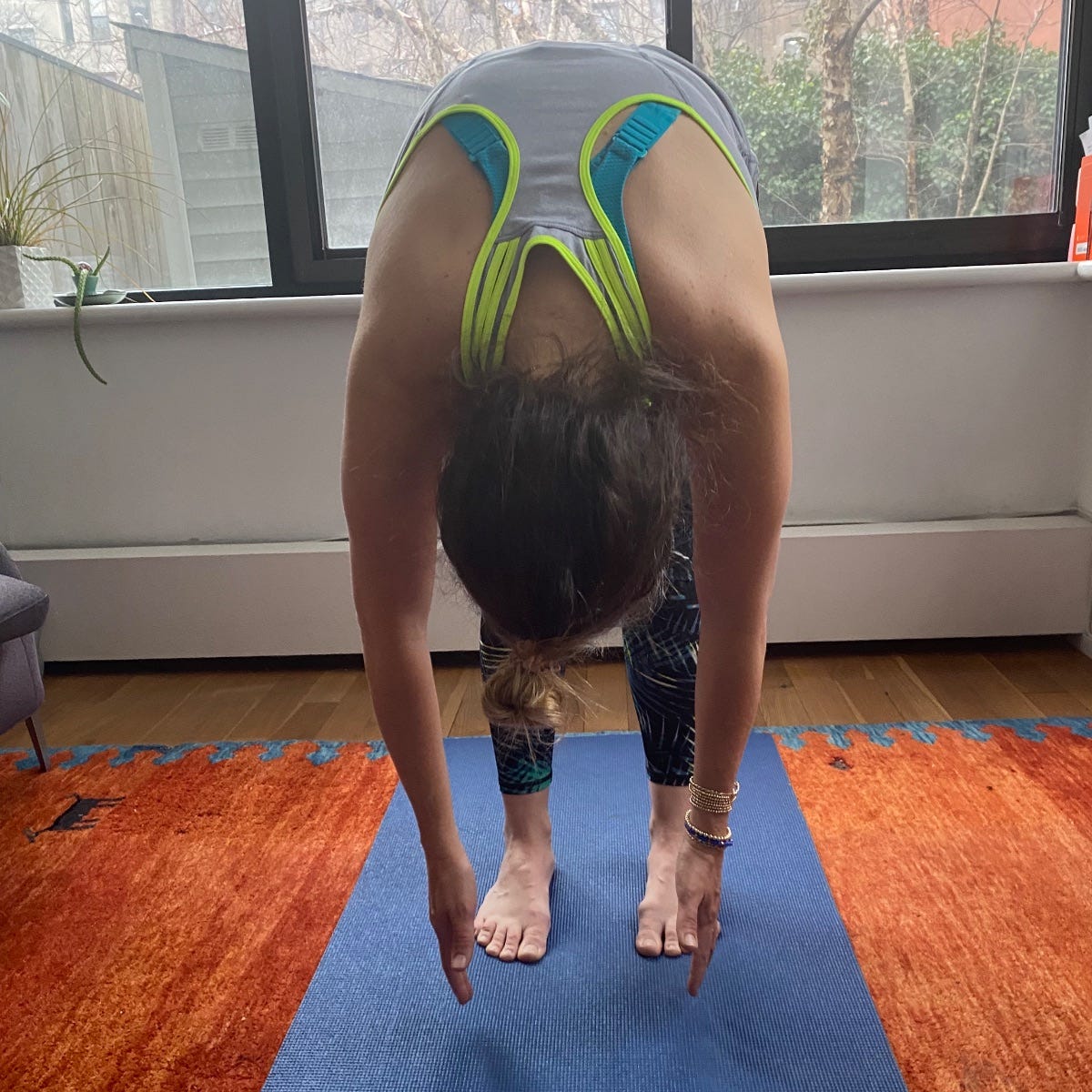 Happy Fearless Friday, Friends!
I have practiced a little yoga on most days in the past year. I've probably bent over to touch my toes a thousand times in the process. But, I still haven't ever touched the floor. It's not something that comes naturally for my particular body shape. And while I've asked my muscles to lengthen in that direction many times now, I've shortened them many more times by running most days for 22 years with every single step shortening the hamstring muscles. It seems pretty unrealistic for me to expect my muscles to give up all of that training in a relatively short time. However, by looking toward the floor, lifting my hips up and pointing my fingertips and the crown of my head down, I move in that direction. There is progress so tiny that I can't see it. Sometimes there are leaps and I notice a significant change. But, most of the time whatever progress is happening is so minuscule and incremental that I can't observe it. However, I keep showing up because it feels good to show up and it feels good to try and the shapes I'm making with my body feel good. 
Here's what I'm learning from this…
If we are clear on where we want to go, we can keep inching in that direction. 
Progress is not linear, and it is not always observable.
Often, the practice is the progress.

If we've done something one way a million times, it's gonna take some grace and patience to do it differently.

We can rush change, but there's good chance that doing so will lead to painful setbacks.
What comes easily for one person will be a journey of years for another. 
Our greatest strengths are also often our greatest obstacles. 
"Feeling good" is an excellent measure of success.
So, here's to patience, here's to grace, and here's to showing up.
Aransas

PS If you have kids in your life that would benefit from some calming mindset techniques (and couldn't we all) please check out my audio series and e-books for kids ages 3 to 8 on the Encantos App. Thanks to a generous donor, the entire app is free!

PPS If you enjoy these Fearless Friday updates, please share them with your people. They can sign up here. Want to learn more about LiveUp and what our community is doing? Click here, or just respond to this message.