Discover more from The Uplifters
Quick doses of inspiration, proven mindset-shifting techniques, research, and stories, for Uplifters.
Its Not Actually About The Fireworks 🧨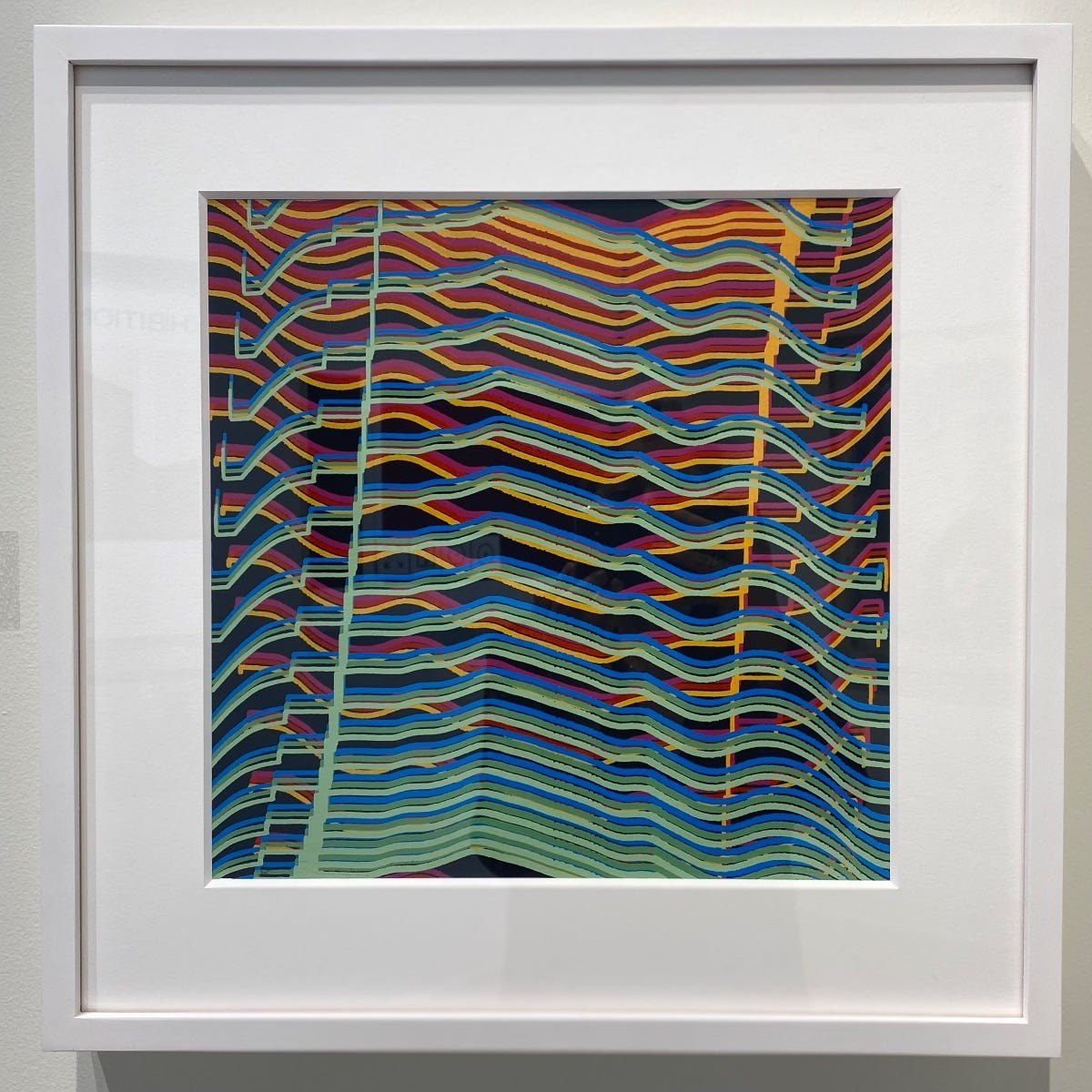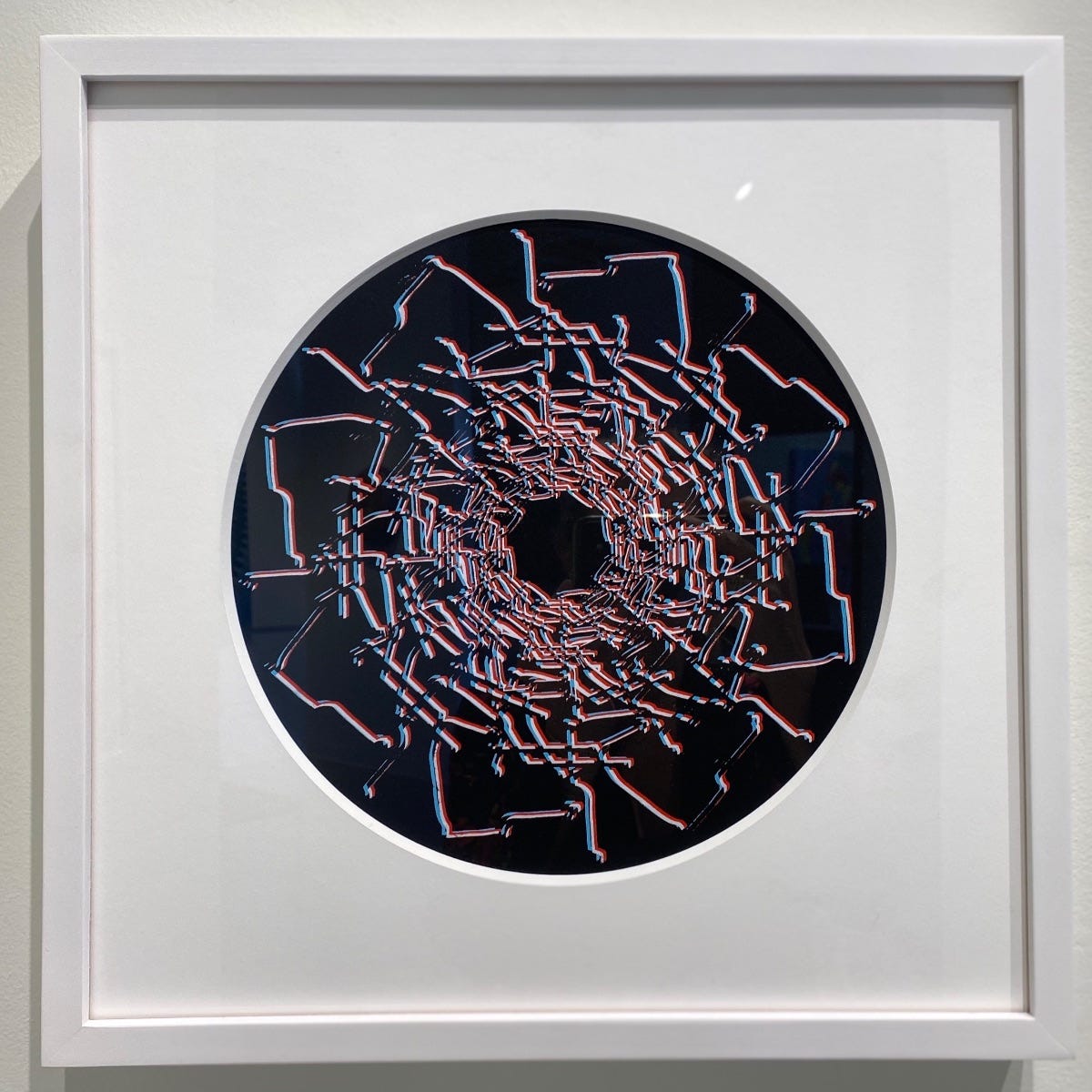 Happy Fearless Friday, Friends!
I spent this week inside Fort Works Art surrounded by art and ideas. I kept wandering over to look at Greg Bahr's work pictured here. From his bio: "He draws inspiration from everyday, seemingly mundane tasks. Each piece is a meticulously created visualization of the artist's everyday routine. Every task in life creates a path, and Bahr's work explores the patterns left by seemingly mundane journeys and aims to create something beautiful and meaningful out of them, entwining patterns in an effort to elevate their banal nature." 

Life doesn't happen in the big tada moments. It happens in the little everyday moments- the pathways we deepen by walking them over and over again day after day. I have invested the past year in intentionally designing the essential routines that form the foundation of my personal well-being. This has allowed me to ensure that I show up for myself with the same level of commitment, focus, and follow through that I offer other people and things I care about. I have worried once or twice that all of this repetition makes me dull, but to the contrary, I've found that it lets me shine. And it makes the world shine lots more vividly too. The little flower that crops up on my daily path, the strangers who have become familiar faces on my walk to and from my kids' school, the clouds changing shape. I get to notice those things because I know the path so well now.  Repetition frees our minds to see the tiny nuances and discover something new in every day. 
It is funny to me that we think it's the big changes that will change our lives. We spend so much time, money and mental energy working on fireworks that we forget it's the tiny sparks that set off the pyrotechnics. 
Here's to paying attention to the things that matter most. 
Aransas

PS If you have kids in your life that would benefit from some calming mindset techniques (and couldn't we all) please check out my audio series and e-books for kids ages 3 to 8 on the Encantos App. Thanks to a generous donor, the entire app is free!

PPS If you enjoy these Fearless Friday updates, please share them with your people. They can sign up here. Want to learn more about LiveUp and what our community is doing? Click here, or just respond to this message.