Discover more from The Uplifters
Quick doses of inspiration, proven mindset-shifting techniques, research, and stories, for Uplifters.
How to water a dry plant 🪴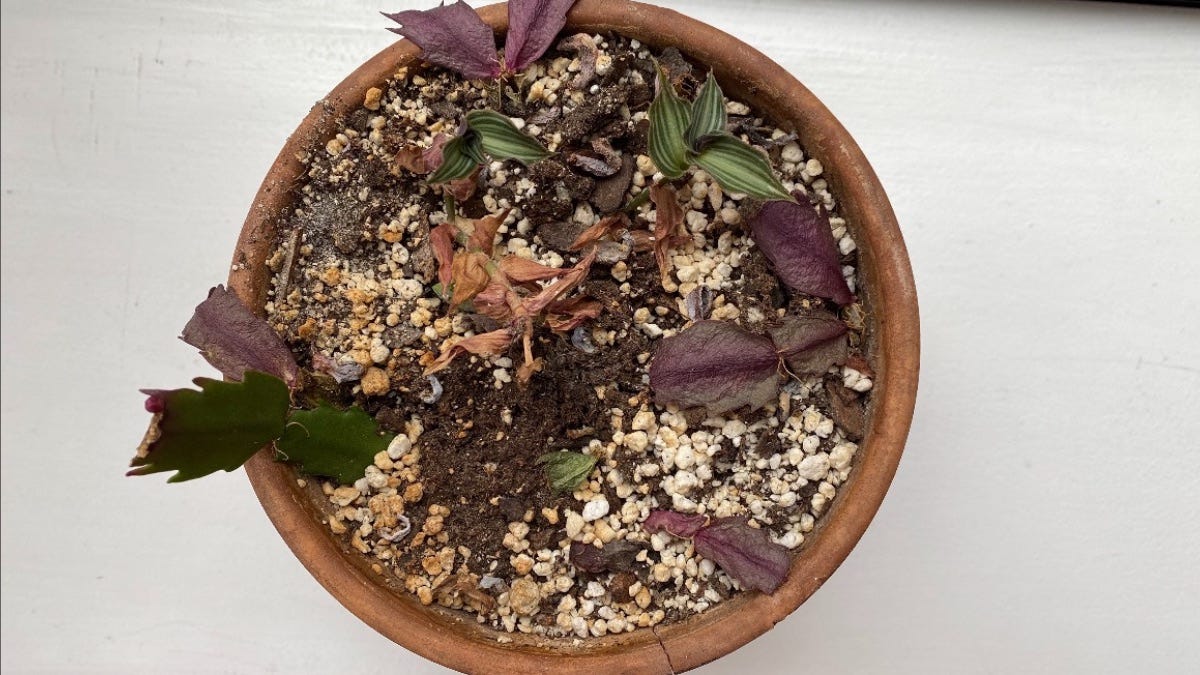 This is a dry plant. 
It's struggling to survive having been deprived of one of its most fundamental needs. To replenish it, I want to flood it in water, in hopes of rescuing it. If you've ever tried to water a dry plant, though, you know it doesn't work that way. A heavy stream just slips through the cracks of the soil and down into the catch pot, missing the roots entirely. To actually hydrate dry soil takes a little patience, a few drops of water over time, to moisten the surface and each layer beneath it. January always makes me think of this, with all her urgency to undo or "fix" things we've neglected for months (or years or decades) in one fell swoop. While the idea of waving a magic wand over our depleted and neglected bodies, hearts and minds feels attractive, it simply isn't effective. It's overwhelming and unsustainable. So, if you're feeling in a hurry to correct, to fix, to solve, maybe remember this dry plant and show yourself some grace, take things step by step, trust the process and celebrate the little wins.
Here's to taking our time. There's no rush. Really.
Aransas

PS If you have kids in your life that would benefit from some calming mindset techniques (and couldn't we all) please check out my audio series and e-books for kids ages 3 to 8 on the Encantos App. Thanks to a generous donor, the entire app is free!

PPS If you enjoy these Fearless Friday updates, please share them with your people. They can sign up here. Want to learn more about LiveUp and what our community is doing? Click here, or just respond to this message.