Discover more from The Uplifters
Quick doses of inspiration, proven mindset-shifting techniques, research, and stories, for Uplifters.
Feeling a tad overwhelmed right now ⁉️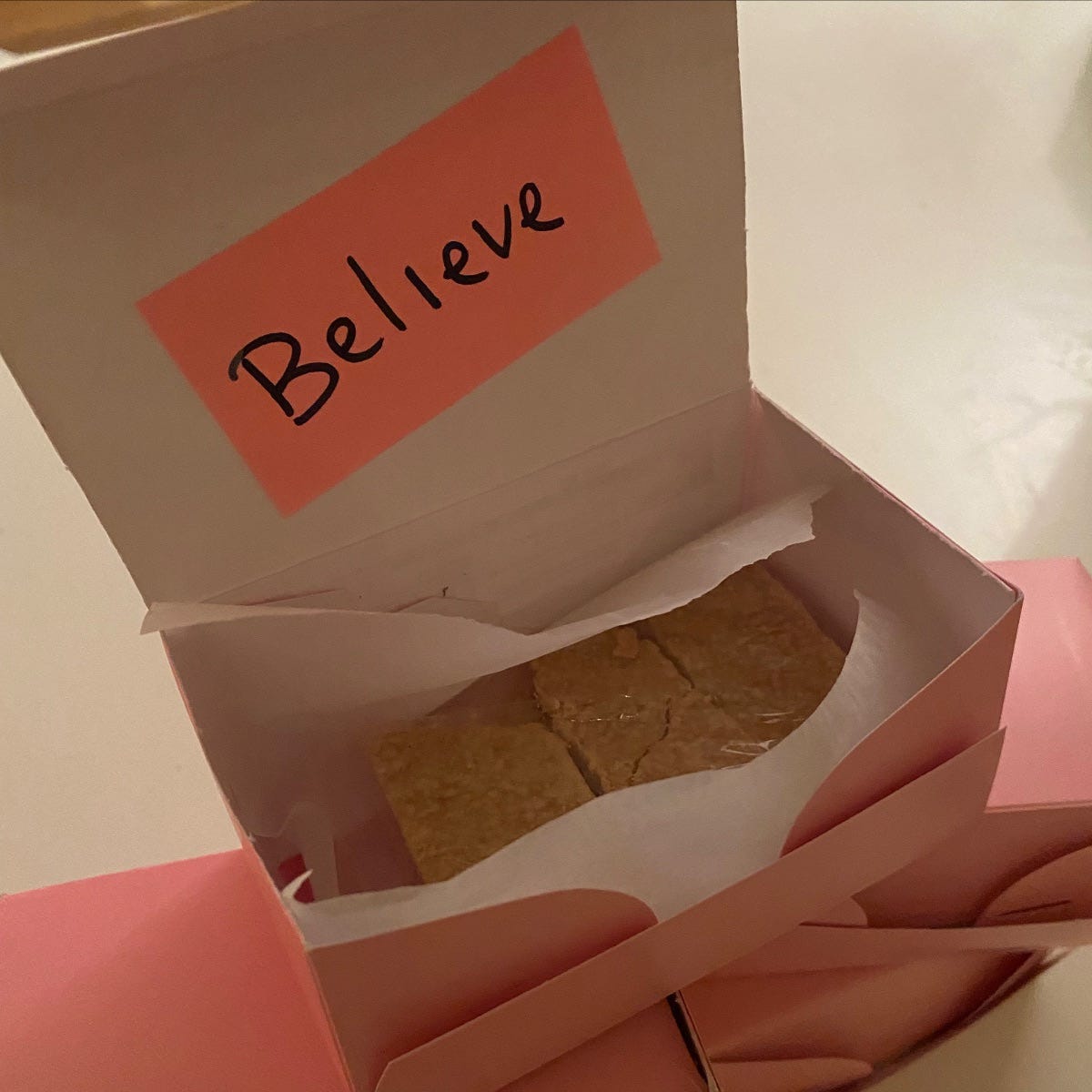 Happy Fearless Friday!
I don't know about you, but I put a ton of pressure on myself to do everything, all the time. It doesn't work out well. I end up tired, cranky and frustrated. And that was definitely not the point of doing all of those things. (Are Covid Christmas Crazies a thing?)

I've found myself asking (myself and clients) over and over again this week: "Why are you doing this?" If the answer is "Because someone expects it" or "Because I've always done it", it gets dumped in the "Not today" pile. I'm also asking "Will I feel better if I do this?" Again, I'm only doing it if the answer is truthfully, "Yes." 

And when I get sucked down by fear or worry or overwhelm anyway (Is it actually possible to make a tree stand up straight? And do those freaking needles ever stop falling?) I turn to my handy list of quick ways to lift back up:
Music: so convenient, so easy, so powerful

Movement: 5 minutes spent rolling around on the floor on my foam roller or dancing around can change my whole outlook

Conversation: with people who make me smile and feel seen

Staring at the sky: (ok, this one probably sounds weird, but I promise it works.) I look out the nearest window and take in whatever is happening up there. It's always something new, and it always helps me feel more present and a little less worried about what's already happened, or what might be about to happen.

Smiling or laughing: literally at nothing, just to latch onto those little endorphins that come from it, and then feeling so silly doing it that I end up genuinely smiling or laughing. (Ted Lasso works too.)

Finally, meditation and visualization: Here's a short one that I recorded earlier this week, in case you need a little reminder that you've done enough.
What lifts you back up?
Happy holidays!
Aransas

PS If you have kids in your life that would benefit from some calming mindset techniques (and couldn't we all) please check out my audio series and e-books for kids ages 3 to 8 on the Encantos App. Thanks to a generous donor, the entire app is free!

PPS If you enjoy these Fearless Friday updates, please share them with your people. They can sign up here. Want to learn more about LiveUp and what our community is doing? Click here, or just respond to this message.