Discover more from The Uplifters
Quick doses of inspiration, proven mindset-shifting techniques, research, and stories, for Uplifters.
What if you're not actually stuck ⁉️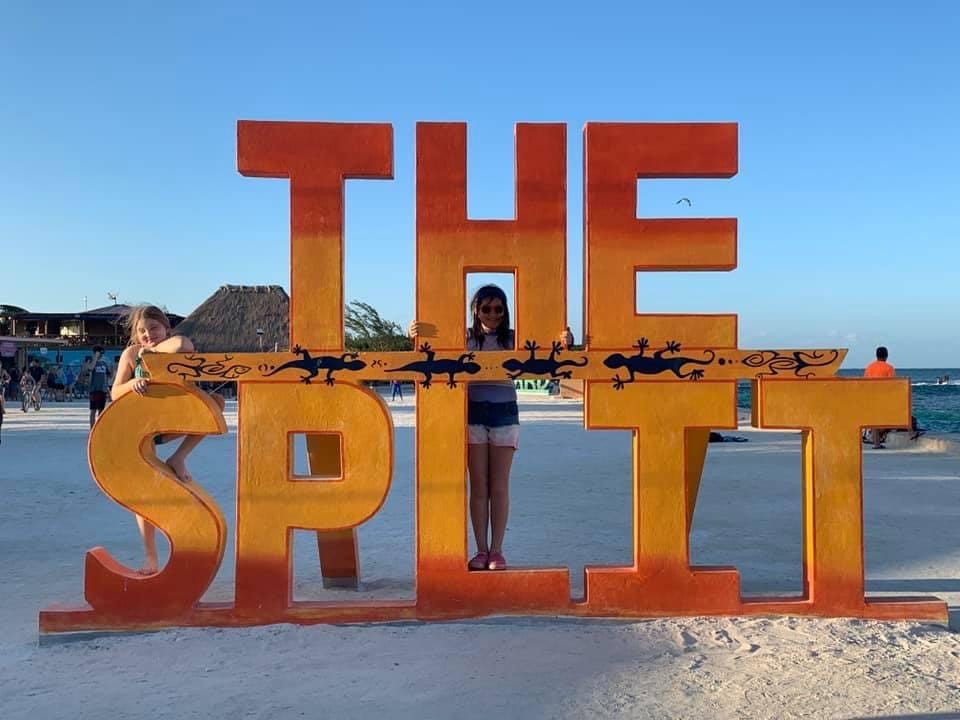 Happy Fearless Friday!
A couple years ago, we took our kids to Caye Caulker, Belize on vacation. We spent several afternoons at a diving spot known as The Split where a steady stream of kids would sprint up the stairs, bound toward the end of a platform and vault into the crystal clear turquoise water below. 

These kids didn't pause at the end of the platform to consider their options. They didn't look down at the water and measure the distance or risks of injury. They just leapt.
I, on the other hand, thought about all of the things that might go wrong. But, since my girls still look at me like I'm a superhero (mostly thanks to the way my husband has generously built me up in their minds), and because I can't bear to miss out on an adventure, I was determined to jump.  I shuffled cautiously to the edge, but just couldn't compel my body and mind to take that final step, so I walked back down the stairs to let the waiting line of kids behind me hurl themselves into the water fearlessly. 
I realize in retrospect that leaving my company after 18 years was like this. I'd take 10 steps bravely forward, but then at the final moment, I'd shrink back into the stable shelter I'd built so carefully. I was held in place by safety, knowing what the world was like on that patch of land. It was fine. It was comfortable. However, it was not Amazing. It was not challenging. It was not growing. It was not discovering.
What would it be like to lean into the edge, to spread my wings and fly? I couldn't know until I leapt.
I'm really happy to say that in both cases, I finally jumped. It wasn't on the first or even the fifth attempt (which the kids at The Split found hilarious). But, I kept at it. I practiced leaping from lower ledges and worked my way up to the biggie. Each time I approached the edge, I got a little more ready, a little more comfortable, a little stronger and a little more certain. 
Here's what I know now: Growing is thrilling, and scary and hard and revealing and empowering and flying feels Amazing. But getting to Amazing isn't a race. It's a journey, inch by inch. Give up the timeline and trust that you're right on schedule.

If you're feeling stuck in your job, your relationship, or your dream-making right now, what would shift if you believed that you're just preparing, building strength to soar, and that all you need to do is keep showing up at the edge?
Here's to leaning in, together.
Aransas

PS If you have kids in your life that would benefit from some calming mindset techniques (and couldn't we all) please check out my audio series and e-books for kids ages 3 to 8 on the Encantos App. It makes a great gift that you don't have to worry about shipping on time too, and thanks to a generous donor, the entire app is free!

PPS If you enjoy these Fearless Friday updates, please share them with your people. They can sign up here. Want to learn more about LiveUp and what our community is doing? Click here, or just respond to this message.