Discover more from The Uplifters
Quick doses of inspiration, proven mindset-shifting techniques, research, and stories, for Uplifters.
Not deciding is deciding 🤷🏻‍♀️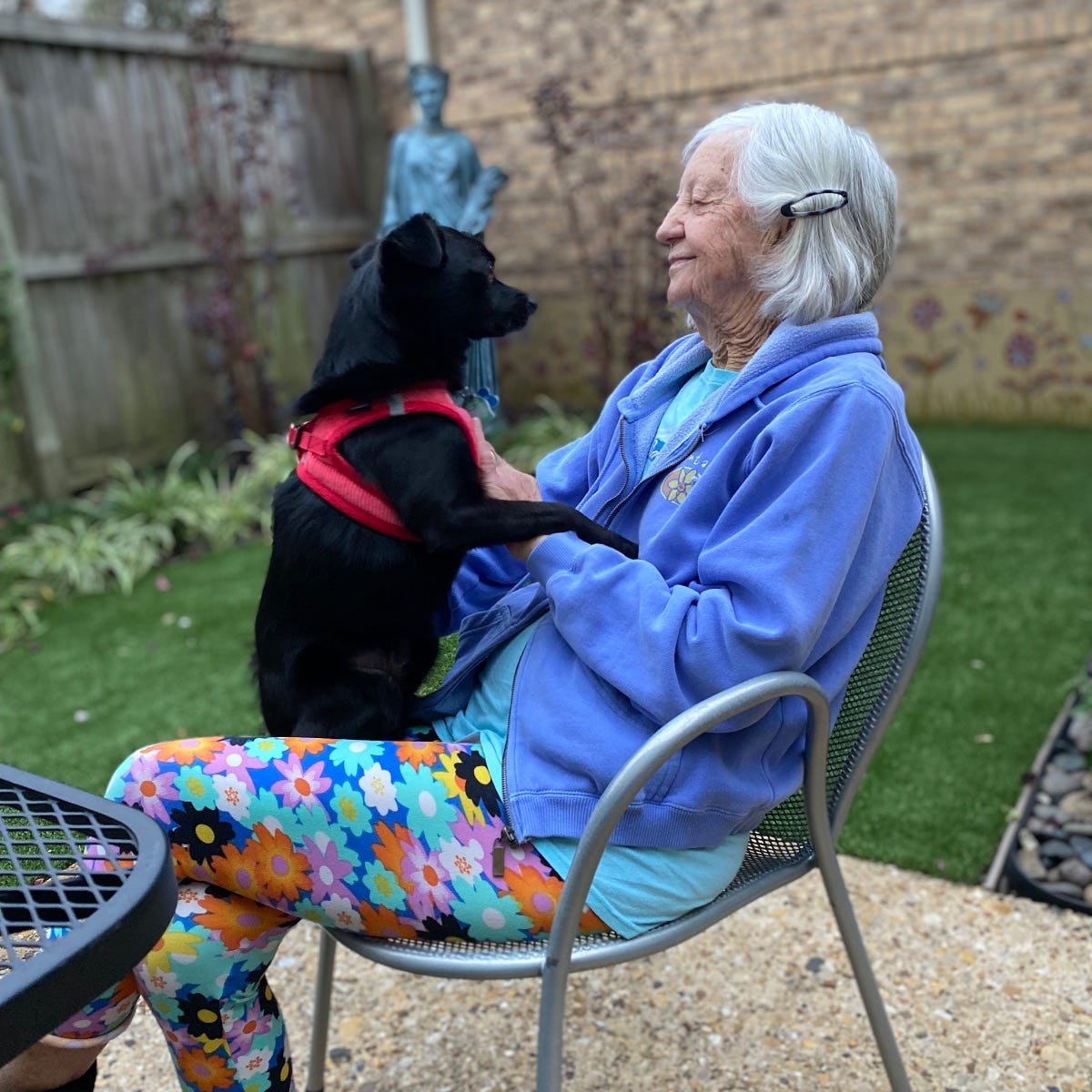 Happy Fearless Friday!
My grandma is 92 years old, and recently, unhappy with the pet policies at her retirement home, she bought a house for her and her critters. (And no, she didn't take a 30-year mortgage. 😉) 
 
In truth, she'd wanted to leave "the home" for years. It wasn't her vibe. But what if she got sick? What if she fell and couldn't get back up? What if she needed to return and they no longer had room for her? For years, she stayed frustratingly in place. Unsatisfied, longing, ready for change, but rooted in place by fear. And now, after decades of dreaming about living in a tree house, she looks around her and feels like she's finally made it at 92 years old. 
 
Her story takes me back to the years I spent thinking about leaving my long-time career to transition to my purpose work. A vicious cycle emerged: Dissatisfaction with my job led to lower engagement, led to less courageous decisions, led to me being less effective, making me less valuable to my company, fueling further dissatisfaction and disengagement. I was stuck in a mushy place. I was working toward my goal, but by doing so in these circuitous ways, I was causing harm to myself and others. I had made a decision. I just wasn't owning it, and that was the real problem.
 
Since then, I've been practicing owning my future by making active choices and turning those into plans. I've learned that when I get my whole self in on the decision making, I feel more prepared to courageously and intentionally take action, or not. I tap into my body, mind, and spirit for clues. Here are a few things I (and my clients) consider in these moments:
 
👁 I close my eyes and visualize the varied outcomes and notice how my body reacts to the different scenarios as I do
🧠 I tap into my logical side and list pros and cons
🧘🏻‍♀️I ask centering questions, which, for me, are best discussed with someone I trust:
What would you do if you just did what felt right for you, culture be damned?

How do your choices align or conflict with your values?
 
Making big decisions is scary. It's destabilizing and disruptive. Not making them is too. Today's note is a loving reminder that not deciding, is deciding. Take the reins, take the leap, or not, knowing that you chose what's right for you. 

PS: There's no right time to make the change. Sometimes choosing to wait to make change is the decision that frees us.
Here's to breathing our way forward, together.
Aransas

PS If you have kids in your life that would benefit from some calming mindset techniques (and couldn't we all) please check out my audio series and e-books for kids ages 3 to 8 on the Encantos App. It makes a great gift that you don't have to worry about shipping on time too, and thanks to a generous donor, the entire app is free!

PPS If you enjoy these Fearless Friday updates, please share them with your people. They can sign up here. Want to learn more about LiveUp and what our community is doing? Click here, or just respond to this message.