Discover more from The Uplifters
Quick doses of inspiration, proven mindset-shifting techniques, research, and stories, for Uplifters.
It's LiveUp Launch Day!! 💥
Hi friends!
I spent 18 incredibly rewarding years working at WW (formerly Weight Watchers) designing innovative programming and experiences that reached millions of people.  I got to do super cool stuff like transform a legacy brand, partner with the world's leading Behavior Change and Play scientists and travel the country with Oprah, but the best part was knowing that we were making powerful wellness tools accessible for all -- not just the few. 
Along the way, I created a side-hustle: coaching people one-on-one to help them navigate change and meet their life and wellness goals. As I worked with my clients, I got to witness firsthand the transformative power of coaching, but I felt frustrated by how inaccessible these powerful techniques are for most people. 
I knew I wanted to find a way to make the power of transformative life coaching accessible for all, and so I took the plunge and turned my treasured side hustle into a new kind of coaching company. 
With epic support from a host of extraordinary women, LiveUp was born, and today, I'm excited to share it with you. LiveUp is a coaching platform intended to help all women design their best lives - founded on my belief that change doesn't happen by accident, it happens by design. 
LiveUp gives members access to expert coaching, an inspiring, inclusive community of women, and powerful techniques for designing their biggest, boldest life, on purpose. LiveUp members can access expert coaching anytime, anywhere, and there are three membership levels priced to suit a range of budgets.
Our program is built on proven self-awareness and mindfulness techniques designed to help women have more confidence and creativity, better decision-making, stronger relationships and communication, and more effective leadership. 
At LiveUp, we approach life design as a series of simple experiments. We try on new ideas and techniques to see which ones work for us, and incorporate only those that authentically fit for us.
I'm really proud of what we've created, and I'd love to share it with you. Please join us if this is what you've been looking for. Or reply to me at this address if you'd like to learn more! I'd love to help you design your best life!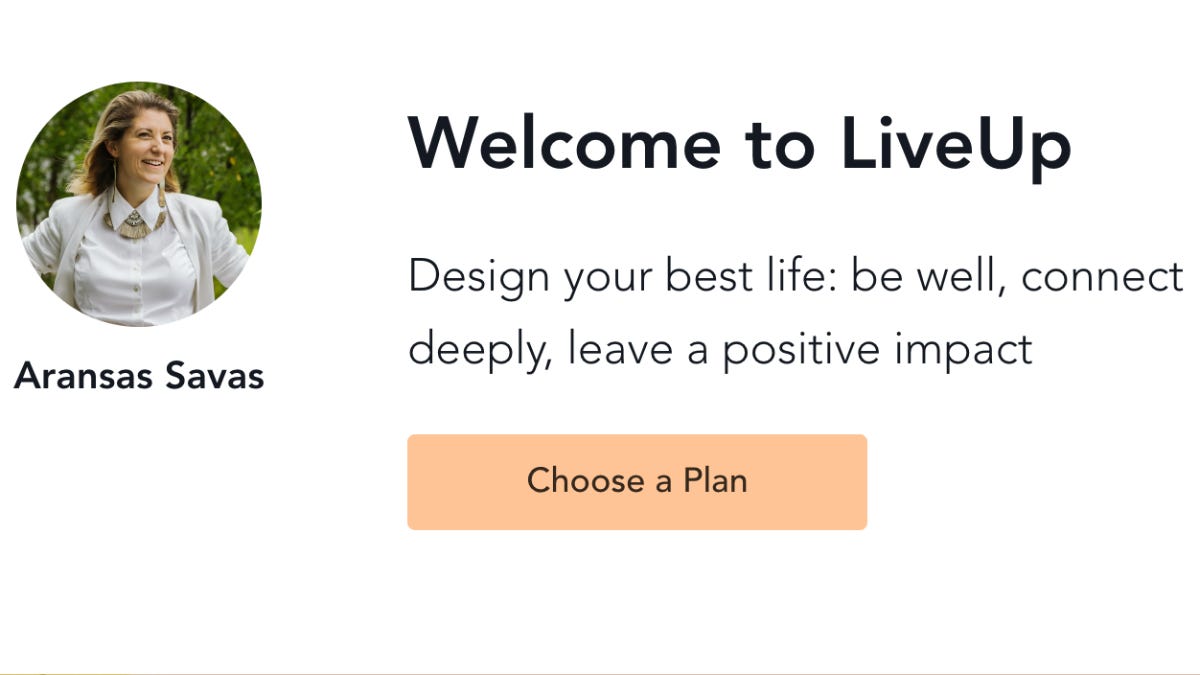 With so much love and excitement,
Aransas