Discover more from The Uplifters
Quick doses of inspiration, proven mindset-shifting techniques, research, and stories, for Uplifters.
Please Skip School Today!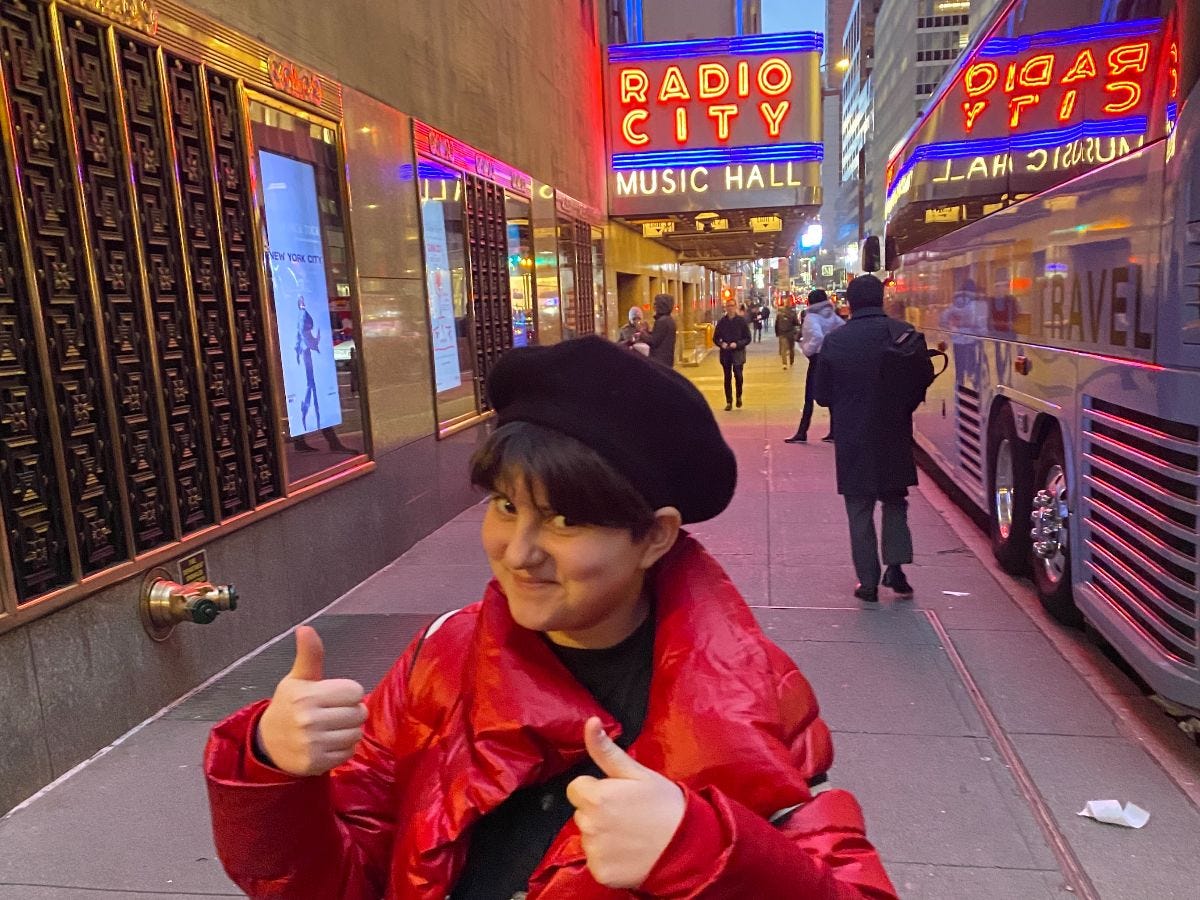 Happy Fearless Friday, Friends!
My 14-year-old learned some big life lessons this week. They're so big that I'm still learning them at 47, and I suspect I'm not alone. 

She had a once-in-a-lifetime opportunity to sing four sold-out shows at Radio City Music Hall. It was exciting, but being my kid, and someone who manages anxiety, she loves her routines and holds her commitments tightly. When she actually considered not performing because it meant missing a day of school and compromising her sleep, I realized it was time to talk about how we decide what matters most. 

Like her, my life is immeasurably enriched by routines, but they are not there for their own sake. They are there for their impact. 

The same is true for any boundary we create. 

Rules, habits, routines, and boundaries are there to enrich our lives, not detract from them. But, they're intentionally automated, so it can be easy to forget that they sometimes need a little attention.
Here are a few questions you might want to explore:
Is this still serving me? How do I know?

Would I feel more or less engaged by a little break?

Is it moving me forward or keeping me stuck?

Does my rule need a refresh for my needs now?

What gets the privilege of disrupting my routine?
Sometimes skipping school is the smartest thing we can do. 
Aransas
If you enjoy these Fearless Friday updates, please share them with your people. They can sign up here. To learn more about LiveUp and what our community is doing click here, or just respond to this message.