Discover more from The Uplifters
Quick doses of inspiration, proven mindset-shifting techniques, research, and stories, for Uplifters.
10 Ways to Create a Rockstar Routine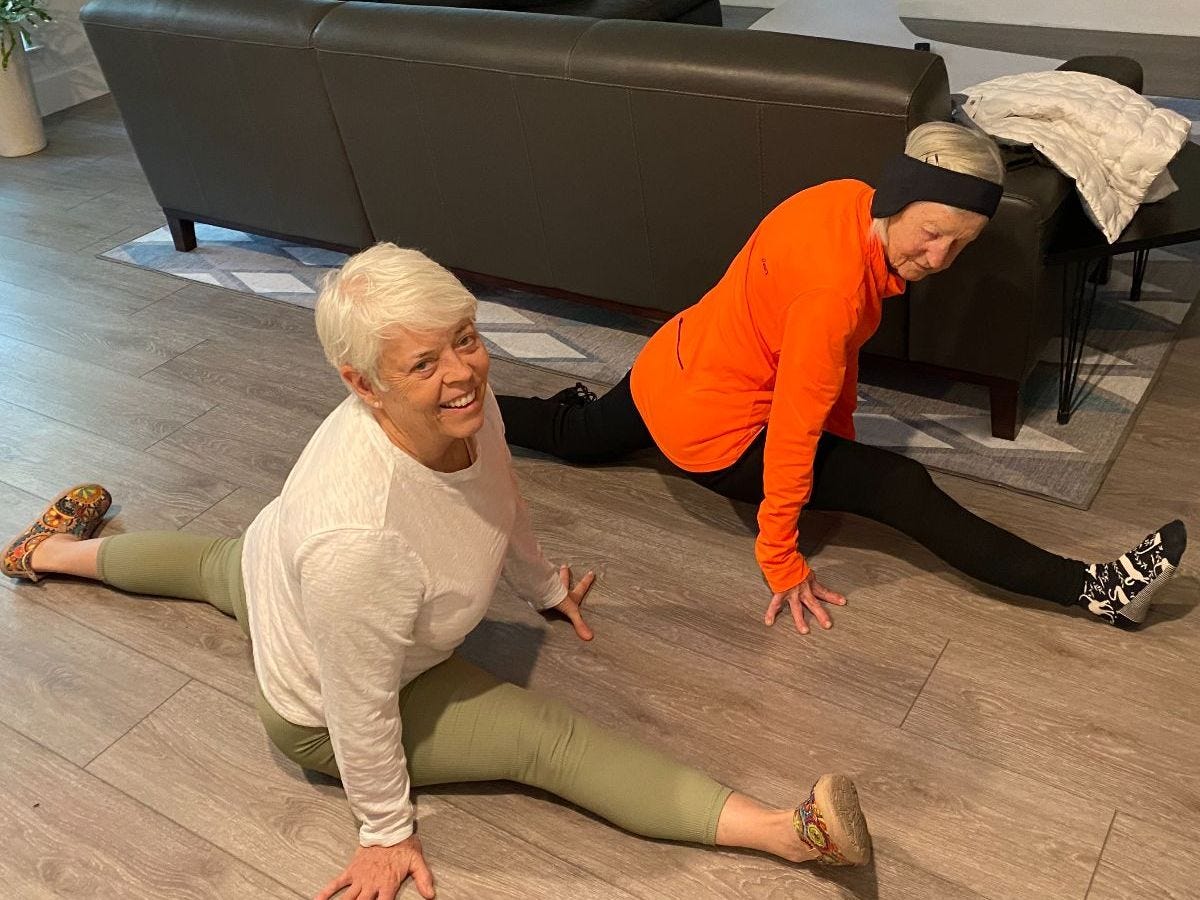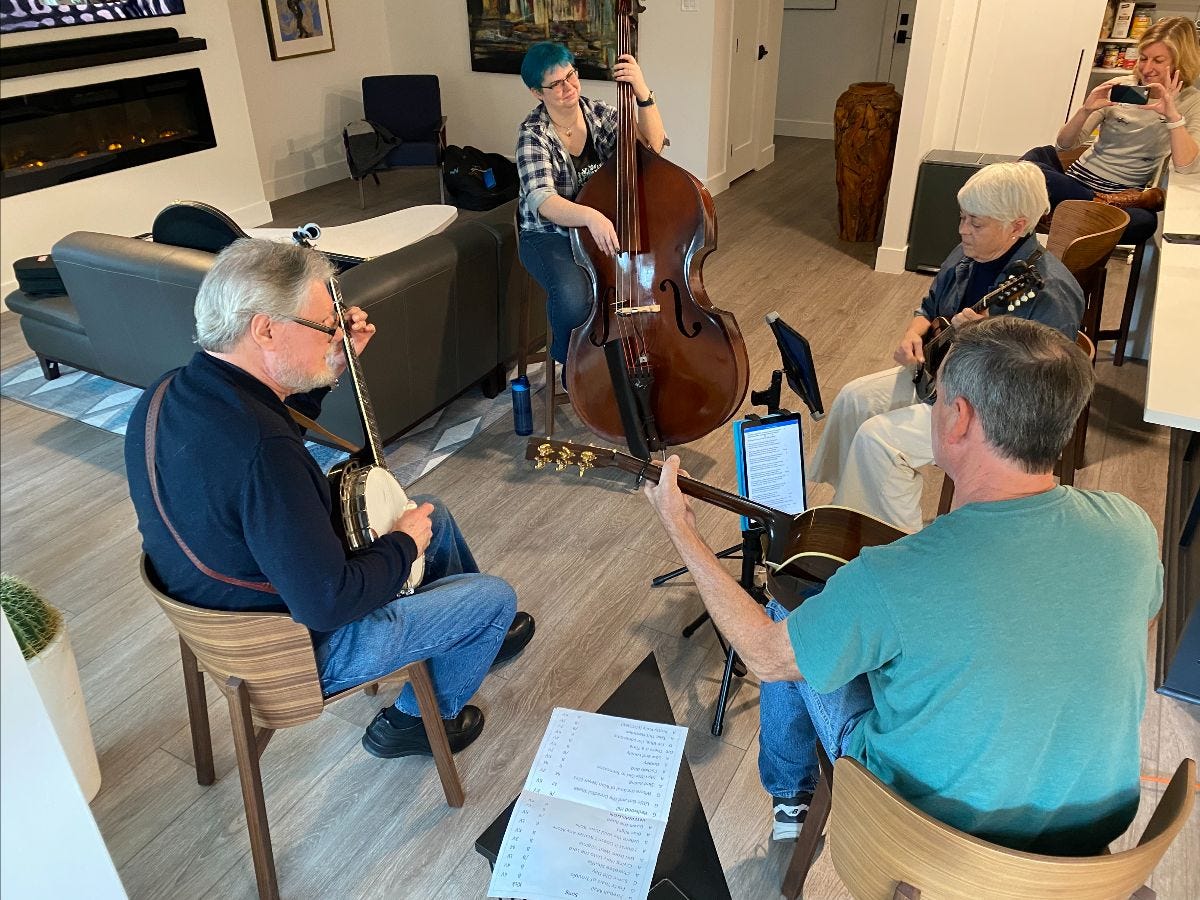 Happy Food Hangover Friday, Friends!
As I sit here with a belly still full of stuffing, looking back on a beautiful day of traditions old and new, I'm thinking about the adage "we are what repeat". One of the things I was most eager to explore in the Daily Practice Survey was the relationship between frequency and impact.
I found that folks who show up for themselves consistently are the most satisfied. But how do they do this? Life is busy and complicated and inconsistent, and most of us don't have a team of chefs and trainers jetting through life beside us to level out the chaos.
This week I got to watch my (almost) 70-year-old aunt and 93-year-old grandmother, pictured here, protect their daily practices when I dropped in to joyfully shake things up. Here's what I observed: 
They have built routines around exercise and hobbies that challenge them.

Their most important routines are supported by communities that inspire them, so they genuinely want to show up every day. 

They have taken on active leadership roles within these communities, which brings them a sense of purpose and accountability and nudges them on, even on days when they want to keep cuddling the 🐕 instead of heading to the yoga studio or jam sessions.

They've built their schedules around their most important routines, not the other way around

They take breaks and "off days" that have their own nourishing routines (including an evening 🍸).

They eat food they enjoy, together, and use each meal as a time to plan, reflect and connect. 

They take time alone.

When they relax, they often do so on the floor, stretching, giggling, and swapping stories.  

They sleep when they're tired.

When their routines get disrupted, they go right back to them- not just the activities, but the communities that come with them (see 1&2 for why).
These women have created lives they enjoy and have made a daily tradition of showing up for themselves. There's no question or debate because they know what works for them. So, how do we keep showing for ourselves, especially in this season of nonstop celebrations and traditions that may or may not jive with what we need now? 
1. We get clear with ourselves about our non-negotiable routines. 
2. We get honest with ourselves about what might get in the way, and come up with ways to make it easier to keep showing up and to return when we get a little lost. 
3. We give ourselves the gift of doing life/exercise/hobbies together. (If you're looking for people to be brave with, come join us over at LiveUp.)
---
Research update!
Thanks to all of you who reached out and shared your extraordinary stories last week. I'm so excited about chatting with you in the next few weeks! For those of you who missed it, our next research project will focus on women like my grandma, who believe it's never too late to change. Before we do any quantitative studies, we like to talk to people with experience in the subject. For this study, we are looking for women who have made changes in their careers, relationships, or passions after age 40. If you are a woman or know of one, who has made a significant life change, please shoot me a note. We'd love to capture a few minutes of your wisdom.